Culture and heritage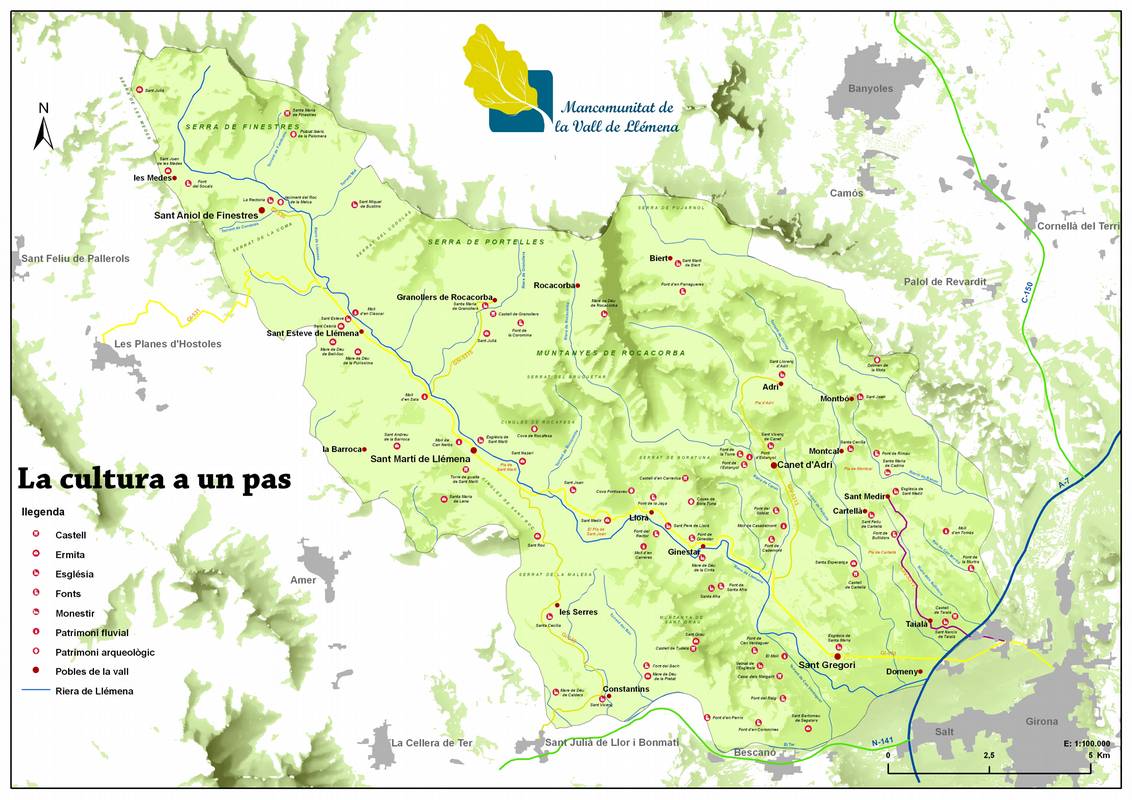 The wealth of fortified houses, castles, 'hermitages' (small churches in unoccupied areas) and churches, combined with the rural and natural landscape of the valley, make this area an ideal place for walking, getting to know its heritage, its products and its gastronomy.

In the Vall de Llémena there are more than thirty religious buildings such as churches, hermitages and sanctuaries which are part of a rich heritage of worship in the area, which is due to the multitude of towns, villages and parishes in the valley. Amongst this heritage, more than a dozen churches, chapels and hermitages make up the Romanesque heritage of the valley. Although many have undergone modifications over the years, they retain structures and decorative elements that lay claim to their Romanesque past. It is worth highlighting the church of Sant Pere de Llorà, where recently there has been a discovery of Romanesque paintings in the lower part of the apse, the hermitage of Sant Joan, the churches of Sant Aniol de Finestres, Santa Lena, Sant Vicenç de Canet and Sant Gregori, all of which are examples of the Romanesque heritage.

The history of the area is also important. With a strong identity linked to agricultural and forestry activity, during the Early Middle Ages the area (together with neighbouring towns) was the cradle of one of the most important historical events of the period: the peasants' revolt known as the Revolta Remença. The first peasants' uprising against the feudal system and abuses of power emerged victorious.